We have some BIG news!
We hope that the post-college professional blog has played a valuable role in furthering your career journey and providing professional inspiration.
This blog post is the last you'll receive from us as we are making way for our new resource that we think will serve your professional needs even better.
Now for the big intro…drumroll please…
Meet our new resource,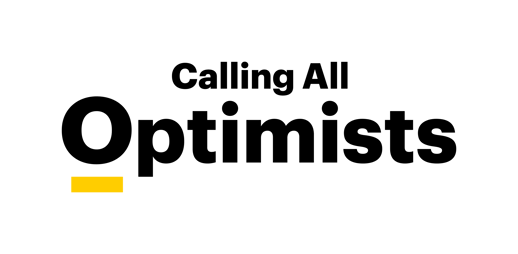 Calling All Optimists is designed to provide inspiration and offer support and guidance as you move into the next phase of your career, whatever that may be. Whether you just graduated from college and are researching options, have been working for several years and are looking for a career change, or want to take your skillset to the next level, Calling All Optimists has quizzes, salary calculators, career-planning guides, relevant articles and more to help you get to your desired professional destination.
Before you go, please take a second to answer this question in regards to the next step in your professional journey:
What are you looking to achieve next in your career?
We hope you take advantage of all that Calling All Optimists has to offer.
To success!
---
Do you want to continue receiving weekly updates?
Subscribe to Calling All Optimists to set your Optimism in Motion.
By clicking the Subscribe button above you are agreeing to receive communications from us, including the latest information about management education, tests, events, products, and other offers from GMAC and its subsidiaries. Unsubscribe or contact GMAC any time. View our Privacy Statement.