When it comes to going to graduate school, you probably have two main motivations: to get the best education possible and to pay the least amount of money possible out of your own pocket. While graduate school is worth it for your professional development in the long run, the financial burden of tuition and living expenses can be intimidating for both you and your bank account. Before taking out the maximum amount of loans, try looking in the following places for a little extra grad school money:
Your Graduate School: One of the best places to start is your own school or department. Do this sooner rather than later so you can be one of the first students to access any available money! Ask for listings of internal scholarship and grant opportunities that are available to new students. Programs often have both need and merit based opportunities you can qualify for and pursue. Other opportunities can vary by school, but ask your program if they offer any graduate assistantships. Common assistantships include being a teacher's assistant or working in a research role in exchange for tuition coverage and/or a stipend.
Your Taxes: There's nothing fun about doing your taxes, but did you know you get tax credits for educational expenses? The tax implications are a little sweeter for undergrad than it is for grad, but you can still qualify for up to a $2,000 tax credit. That's means you can use money you would have owed the government for school!
Scholarship Search Engines: There is so much money out there beyond what your school offers and you can use scholarship search engines to find some! Try using Sallie Mae's scholarship search engine to build a profile and see what scholarships match your background and interests. Other search engines include Fastweb, GoGrad, or Scholarship America. Remember to expand your search beyond just the degree you're getting. Scholarships are offered based on specific regions, demographics, or industries too!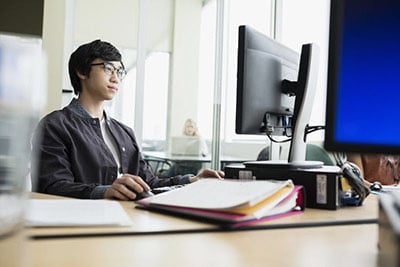 Other Organizations: In a move that will help both your finances and professional development, start researching professional organizations related to your discipline. Not only will these organizations help you broaden your industry knowledge, they often have scholarships set aside for students! Check out their websites and follow them on social media to be the first to know of any opportunities.
Work: This tip is for all you part-time students with a full-time job out there! Does your employer offer any sort of tuition reimbursement or professional development budget? Check your employee handbook to see if your employer has any policies around continuing your education. The amount offered can vary and might depend on the relevancy of what you're studying to your job.
All this questing for grad school money is definitely hard work, but it'll pay off once you see your tuition bill start to go down. There's nothing like the sweet satisfaction of knowing you have to take out fewer loans than anticipated. Now get out there and find that $$$!