Are you considering graduate school, but want to hear from someone that's been there? Current graduate student, Michelle McGuire, shares her first year of experience at the Virginia Commonwealth University (VCU) Brandcenter program. Read about her first week experience returning to school as a grad student, the challenges she overcame in her first semester, and her overall thoughts as she finishes her first year.
My First Week of Graduate School
"It's been awhile since undergrad, so I was nervous for my first day of grad school. I had been out of school since 2013 and I forgot what it was like to be a student. Do I have to go school supply shopping? Did I remember how to do homework? Do grades matter? Will I make friends? Do adults still wear backpacks? I had no idea how to answer any of these questions, but the time had come. My first day at VCU Brandcenter was here." Read more.
What to Expect the First Semester of Graduate School
"As of December 5th, 2018 I finished my first semester at Virginia Commonwealth University (VCU) Brandcenter. Countless hours of work, sleep deprived nights, and vending machine snacks went into this achievement. But I survived! And here are some of the most important things I learned along the way." Read more.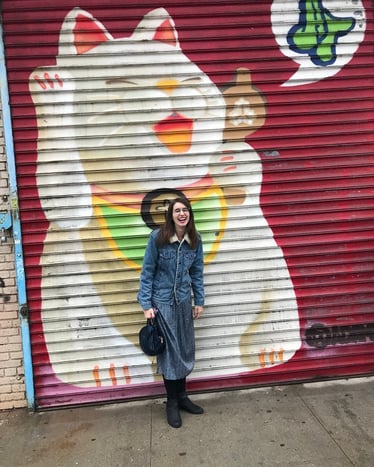 What's the First Year of Graduate School Actually Like?
"In 25 days I will finish my first year of graduate school and I am feeling every emotion imaginable. I'm excited to reach the halfway point, nervous about where my summer internship will be, incredulous at how fast the time has flown, and scared of the higher expectations that I'll face next year." Read more.