When you picture the career path of someone who has an MBA, what do you picture? Are you thinking of a financial analyst immersed in the stock market? Or maybe a business consultant seamlessly hopping from project to project? While those both are popular options, the truth is getting your MBA can lead to a lot more career paths than you may think.
While law school graduates become lawyers and medical school graduates become doctors, business school graduates can choose their own professional adventures. You can find business school graduates across roles and sectors ready to take on the world. Next time you picture the career path of someone who has an MBA, picture someone who is:
Doing what they love: Just because MBAs increase earning potential, doesn't mean it's all about the money. From fashion merchandising to academia, business school graduates are using their MBAs to carve out the career path they've always wanted. You can find business school graduates traveling the world, managing funds, and tackling global health issues. And these options are just the tip of the iceberg. Check out this career path tool to options you may have never considered.
Shaping an emerging market: You've probably heard about globalization a million times by now, but have you thought about what it might mean for your future career path? It's easier now than ever to work in an emerging market and the demand is real. In fact, emerging markets are on track to overtake the US and Europe as top employers of MBAs. These markets can be an amazing place to start your career because instead of feeling like a small cog in a corporate machine, you can broaden your horizons, build something from the grassroots level, and solve problems without infrastructure and support. An MBA can be a ticket to global travel and a global career.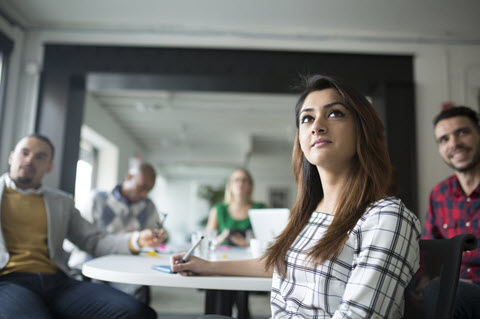 Starting their own business: If working for yourself sounds like an ideal career, entrepreneurship may be the right path for you. Business schools provide great opportunities to create, test, and scale your own businesses while getting your degree. Once you graduate, you can become your own boss equipped with all the skills you need. Wondering how this might work? Check out stories about MarketSnacks, Ocean Bottle, and BeenThere.
Making our future sustainable: Getting your MBA doesn't have to mean you're sacrificing impact for profit. Organizations are taking initiative to reduce their negative social and environmental impact on our planet and MBAs are following suit. More and more schools are offering "green" degrees that integrate the world of business with the world of sustainability. This allows business school graduates to work in corporate social responsibility, sustainable business practices, and environmental health and safety.
Hope these career paths got your wheels turning in imagining all the possibilities with an MBA. If you're still feeling stuck on how an MBA might help your career goals, checking out this career path tool is a great place to start.