Dave Costello, Founder of Scoots and recent Kellogg MBA grad, didn't start business school knowing he would create the first plant-based footwear brand, Scoots. But inspiration struck soon after starting business school, and Dave quickly grew Scoots from an idea to a tangible product with $50,000 in presales. Learn how he came up with the idea and how his MBA helped him on his entrepreneurial path:
What's the idea of Scoots and how did you come up with it?
I didn't really have it all figured out when I went to business school. I knew I wanted to start something, I knew I liked shoes, and I knew I wanted to do something more altruistic. Business school is where I pulled all of this together into what Scoots would ultimately become. I used the entrepreneurship curriculum at Kellogg to start the company. There's a course called New Venture Discovery where the first day of class students pitch business ideas, vote on the top ideas, form teams around them, and work on them for the entire course. In preparing for that class, I spent a lot of time thinking about what I wanted to do with shoes. I started discovering big venture capital investments into material companies that were developing leather alternatives. I can remember the night I came up with the idea vividly. It was a late night at Kellogg, I was working in a conference room, and it clicked that developing sustainable shoes is how I could form a mission-oriented company. I pitched the idea in class and that's what allowed me to move the idea forward from pure idea all the way to a tangible product.
Can you explain the environmental impact of Scoots?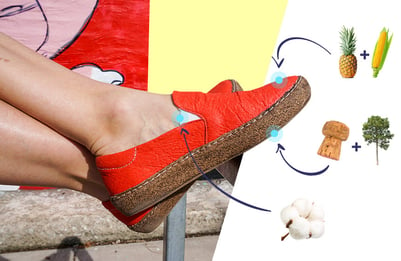 I quickly found out about all the waste that was going on in the shoe industry. The average shoe takes from 40 years up to a couple centuries to break down in landfills and we are throwing away 10 billion of them a year globally. I decided to dig deeper into the issue, specifically around leather. Leather is an amazing material, but it's very harsh to make. Most leather goes through something called chrome tanning where hides are treated with chromium, a harsh chemical that ultimately can seep into and contaminate the ground.
The other side is the equation is that vegan leather footwear is gaining traction. But vegan leather is predominantly made of polyurethane or thermal polyurethane, which is basically plastic. While superior from an animal rights perspective, the waste produced is almost worse than animal leather because it takes longer to break down.
These two problems led me to look for a plant-based solution with all natural ingredients that will break down. Right now we're at 95% plant-based, but our goal and vision is to get to a 100% plant-based shoe that can be completely composted.
Why did you decide to pursue your MBA?
I decided to pursue an MBA to broaden my professional skill set and move out of corporate finance. Ultimately my goal has always been to run my own company, however when beginning my MBA I wasn't sure if that would be immediately after business school or down the road after pivoting to a management consulting position. Additionally, I went to a public school for undergrad and I wanted to experience a top-rated program. Finally, I was excited to broaden my network and meet people from a variety of backgrounds who were motivated to solve challenging problems in the world today. All of these reasons culminated with my decision to begin preparing for and ultimately applying for business school. I got accepted to and was thrilled to attend Kellogg School of Management.
Do you mind expanding on how the skills you learned in business school helped you build Scoots?
There is a lot of focus on entrepreneurship at Kellogg. The faculty is excited by students who come there with a determination to start and grow companies.
During my second year at Kellogg I was chosen to be a Zell Fellow, likely the most impactful program I joined on campus. Within Zell, I joined the Consumer and Enterprise Track, which paired me with two successful entrepreneurs as coaches, as well as six other student entrepreneurs working on their businesses alongside me. We met as a cohort every Wednesday for full-day working sessions and networking events throughout the city. This program helped me define and structure milestones for Scoots with a constant bias towards taking action and making progress. Over the course of the one year program I was able to build a great team of advisors, including current and former venture-funded CEOs, venture capitalists, and attorneys.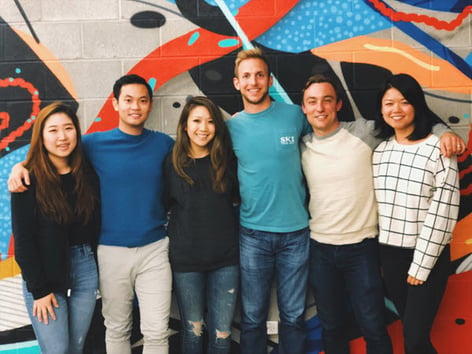 Over the course of my MBA I built an amazing team to work on Scoots alongside me. At the time of our Kickstarter launch we were a team of seven all coming from different backgrounds and each bringing a unique skill set to the table. This team was a testament to the community at Kellogg, which is very warm, engaging, and hard working. Scoots's success to date would have never been possible without every member of this team.
These are just a few of the many endless resources available to startups on campus. I was able to participate in two pitch competitions, utilize student co-working space, engage the social impact and engineering communities to better develop our product, and partner with dozens of professors for thought partnership and advice. Kellogg is an amazing place to start a business!
Interested in learning more about or buying Scoots? Check out their Indiegogo campaign!