Last week, I talked about my pre-grad anxiety as May 2020 quickly approaches. The nagging question of "what do I want to do next?" is plaguing my thoughts every single day. But instead of downward spiraling with Netflix marathons, avoidance, and stress, I've started taking action to chip away at the uncertainty. The next time the feeling of pre-grad anxiety hits you, try checking one of these suggestions off the list: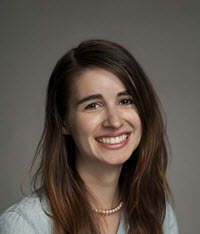 1. Think about your life needs, not just your job needs: This is something that a lot of students forget when thinking about their post-grad future. I know plenty of my classmates have been talking about what they want in a job, but what about where they're going to live? Your job may be your shiny prize at the end of grad school, but not your whole life. Getting a job in a city you hate can set you up for misery. Start thinking about what you want out of where you live. Is it important to you that you already know people there? What about the cost of living? The proximity to nature? The distance from your family? You're going to have a whole life outside of your job that is just as important, if not more important, than what happens in the office. Start making a list of places that catch your eye.
2. Talk to alum: This has probably been the most helpful thing I've done. Check if your school has an alumni database and start scouring it. Look for anyone that's working at a company you're interested in. Or if you're not sure what companies you're interested in yet, start searching alumni's career histories (LinkedIn can be helpful for this) to see if anyone has had a path you admire. Reach out to them and pick their brains about their roles, companies, and experiences after school. I've never had an alum turn me down, they know what it's like to be in our shoes and are usually happy to help clarify things.
3. Make a list and check it twice: Start making a spreadsheet of possible job options after school. Include anything you think is relevant in your decision-making process. Some things that I like to think about are: location, company size (look at LinkedIn for this), the type of work they do (ex: case studies and capabilities), possible salary (Glassdoor can help), and if any alum work there (so you know who to reach out to). Think of this like building your own grading rubric to help assess your options as you apply and consider opportunities.
4. Don't skip the self-care: I need to take my own advice more often, but do not skimp on self-care. I've gotten to the point where I feel guilty when I relax because I know there's something I could be working on, whether it's a project or looking up jobs. But don't forget the things that bring you joy outside of school whether it's a hobby or a glass of wine and your favorite show. The last thing you want to do is burn out before you even hit the job application stage.
Last but not least, don't forget you're in this together with your classmates. I know it can be hard to admit how you're feeling, especially as the feeling of competition increases as you get closer to graduation. But sometimes a venting session with your classmates is exactly what you need because no one knows pre-grad anxiety quite like another grad student.