Giulio Gilardi knew he wanted a career change. While working in marketing strategy in his home country of Peru, he set his sights on the financial industry. And he knew exactly what he needed to get there: his MBA. Now a soon-to-be MBA graduate, Giulio shares his path to Duke's Fuqua School of Business as an international student:
Why did you choose to pursue your MBA in the US?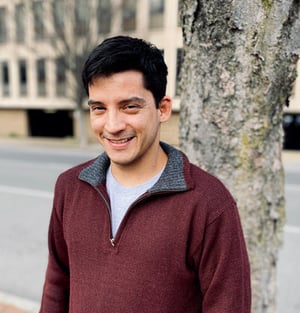 I decided to apply to an MBA because it would give me the tools I needed to reach my goals. I focused on the US because I think the best MBA programs are in the US. There were a couple in Europe I liked, but most were in the US. I also feel like people in Peru appreciate MBAs from the US more than from Europe.
What was it like to go through the MBA admissions process as an international student?
I think the admissions process is difficult. This isn't because of the GMAT, which is a standardized test you can prepare for, but because of all of the things you have to do in order to get to know the schools. I was used to just doing basic research on schools, like going to their websites and looking at rankings. But I didn't realize until after applying how many things outside of rankings you have to know about the school. It was difficult to understand. It took me awhile to realize that I had to connect with students and alumni in order to understand if I would fit into the culture at different schools. That was the most difficult and different part of the application process as an international student. On top of that, it's harder to go to visit the schools because I was so far away so I had to do most of my learning online.
Did you attend The MBA Tour in Peru? What was your experience like?
Yes, I did. The MBA Tour seems to be mostly middle tier MBA programs, but I wanted to go to see what was on the market. It was helpful for me to consider schools I hadn't previously researched. Because of The MBA Tour, I learned about The University of Toronto which definitely wasn't in my plans before. I met representatives from the school and really liked it, so I decided to apply. In the end I didn't go, but attending The MBA Tour helped me expand my views.
What has your experience been like as an international MBA student at Duke?
My experience has been great! I think Duke does a good job of integrating international students in with all of the students. We have students from all over the world. I also like how the program is structured where you belong to a team of six people because your teammates are very diverse. This helped me from the start to get to know other cultures, including the American culture, and helped with integration.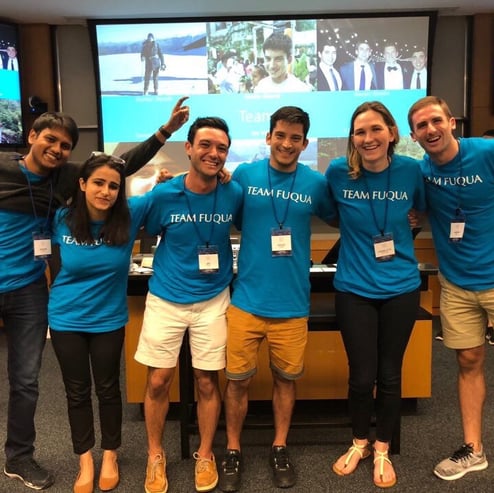 Do you have any advice for other international students considering pursuing their MBA?
I think the most important thing is to be intentional about what you want when you're recruiting. Recruiting is difficult for international students because not all of the companies sponsor us, so the opportunities are reduced. I think that being intentional about what you want and focusing on one industry and understanding why you want to go into that industry helps set you apart. Once you know what you want to do and why, the path will be much clearer even if the opportunities are limited.